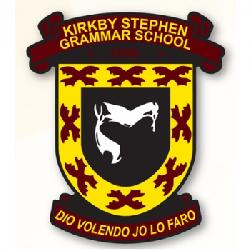 About the Kirkby Stephen Grammar School shop
School Uniform available to buy online..
IMPORTANT NOTE FOR PE KIT ORDERS
PE polo tops boys and girls & PE hoodies for girls:
Unless you are sure that you have have the correct size please do not add initials at this stage as once initials are embroidered onto the garment we cannot accept any exchanges.
For this year (if you are unsure on the size) please order without initials, once you know the garment is the correct size please return to school with your name, order number and importantly what initials you would like on the top and we will collect from school, embroider the initials and return back to school as soon as possible.
If the garment is the wrong size please return to school again with your order number and name and what size you would like to exchange the top for.
PE TOPS - INITIAL EMBROIDERY IS INCLUDED IN THE PRICE.
GIRLS PE HOODIES - INITIALS ARE NOT COMPULSORY AND THERE IS AN ADDITIONAL COST OF £2 IF THESE ARE REQUIRED - PLEASE INCLUDE THIS WHEN RETURNING TO SCHOOL OR CONTACT CONISTON TO MAKE PAYMENT.