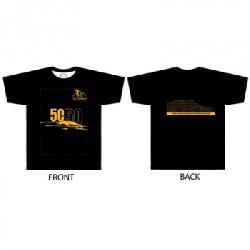 About the ** SHOP CLOSED ** Fell Runners Association - 50@50 Garments shop
SHOP IS NOW CLOSED - PLEASE DO NOT ORDER AS YOUR ORDER WILL NOT BE PROCESSED.
All orders are free of charge, however you will have to go through the payment process at zero cost to order the garments.
50@50 garments.
All orders will be delivered to home - garment and postage are all free of charge.
Images are for illustration purposes only.
Please enter the full name of the competitor (s) and the name of club in YOUR DETAILS at checkout (within the First and Last Name sections) so they can be confirmed against the allowed list. It will not affect the payment process.