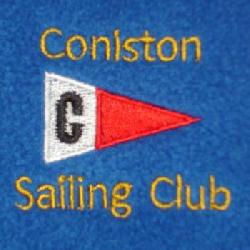 About the Coniston Sailing Club shop
Coniston Sailing Club merchandise available to purchase online.
The club's logo will be embroidered on the left breast of the garments you order.
Your name or your boat's name can be embroidered on the right breast and/or the back of the garment at an additional cost - see checkout for details
Thank you for supporting the club in this way.